Roman Theater of Amman, Jordan
Geographical location
The Roman Amphitheater is a Roman theater located in the eastern part of the Jordanian capital, Amman, at the foot of Jouf Mountain, on a hillside opposite Amman Citadel.
A Greek inscription found on one of the pillars indicates that this amphitheater built in honor of Emperor Antonius Pius, who visited Aman in the year 130 AD. Next to the amphitheater is the Form Square, with a total area of 7,600 square meters, and its construction dates back to the second century AD, between the years 138 AD and 161 AD during the reign of Caesar Anthony Pius.
Roman amphitheater used for musical and theatrical performances. Because of the quality of its sound system, it is sometimes used today for artistic performances. The theater holds 6,000 spectators, which is larger than the Southern Theater in Jerash, which can seat 4,000 – 5,000 spectators.
It is to this day the largest theater in Jordan. In front of the stage topped by the artists, there is a certain place in the center of the stage where spectators can hear the sound emanating from it in a clear way in all the stages of the stage. The stands divided into 44 classes, in three main groups. The first group of grades used for the senior folk and dignitaries, while the second and third grades intended for the rest of the people.
There are rooms behind the stage that artists use to change their clothes and prepare for public appearances. The original stage building was about three stories tall, higher than the columns in the Forum Square. There was a small temple at the top of the stage, carved into the rock, that had statues of Roman gods.
Roman Theater of Amman, Jordan
There are two small museums today on either side of the stage, the Museum of Folklife and the Museum of Folk Costumes. The first narrates the life development of Jordan's residents and their use of tools and furniture over the past century, especially the life of the countryside and the Bedouins. The second museum deals with the topics of traditional Jordanian and Palestinian city fashion, and the jewelry and decorative tools used by women.
Roman Theater of Amman, Jordan
Roman Theater of Amman, Jordan
Climate
Firstly, Spring in an affluent neighbourhood in the city, Secondly, Summers are moderately long, mildly hot and breezy; however, one or two heat waves may occur during summer. Moreover, Spring is brief and warm, where highs reach 28 °C (82 °F). Spring usually starts between April and May and lasts about a month.
Roman Theater of Amman, Jordan
finally, Winter usually starts around the end of November and continues from early to mid-March.so you can see Temperaturesةare usually near or below 17 °C (63 °F), with snow falling once or twice a year, where most rain falls between October and April.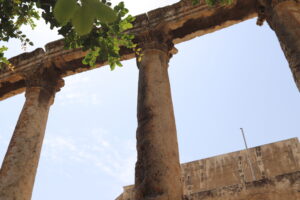 see more related
photos
of Amman's Roman Theater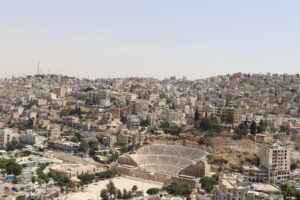 Jordan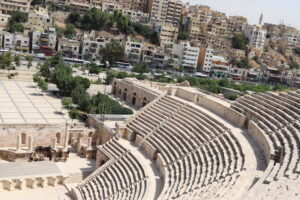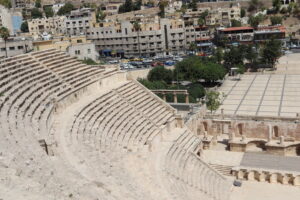 see related topics
Citadel Amman All You Need to visit Jordan