Aqaba Tourism in Jordan
Geography
The city is located in the far south of Jordan, on the Gulf of Aqaba at the edge of the Red Sea. It lies at the crossroads of the continents of Asia and Africa, while Israel, Egypt, and Saudi Arabia are bordered.
Aqaba Tourism in Jordan
History
Aqaba Archeology Museum
It includes the Aqaba Archaeological Museum or the Aqaba Archaeological Museum, which is located near the historical castle of the city of Aqaba, and the Museum of artifacts from the seventh century to antiquities dating back to the beginning of the twelfth century AD. This museum is located inside Sharif Hussein Bin Ali Palace in Aqaba.
Tourism
Aqaba chosen as the site for a new waterfront construction project that will rebuild Aqaba with new man-made water structures, new high-rise residential and office buildings, and more tourism services to put Aqaba on the investment map and challenge other centers of waterfront development across the region.
Aqaba chosen as the 2011 Arab City of Tourism.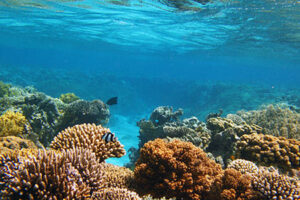 Tourism
During, a five-day holiday at the end of Ramadan and Eid al-Adha, Jordanian and Western arrivals arrive in the city in numbers reaching 50,000 visitors. During, this time, the occupancy rate of most hotels is as high as 90%, and they are often fully booked by people.
Transport
The Aqaba rail system is used only to transport goods and is no longer operational for travelers, except for the road to Wadi Rum.
Aqaba Tourism in Jordan
Airports
King Hussein International Airport is the only civilian airport outside Amman in the country, and it located north of Aqaba. It is a 20-minute drive from the city center. Scheduled flights from Amman to Aqaba take approximately 45 minutes, and are serviced by Royal Jordanian Airlines and Jordanian Airlines. Several international airlines connect the city to Istanbul, Dubai, Alexandria, Sharm El Sheikh, and other destinations in Asia and Europe.
Aqaba Tourism in Jordan
Port of Aqaba is the only port in Jordan.
The port chosen for being a transit cargo to other neighboring countries, for its location between four countries and three continents, being an exclusive gateway to the local market, and for the improvements, it has recently seen.
Aqaba Tourism in Jordan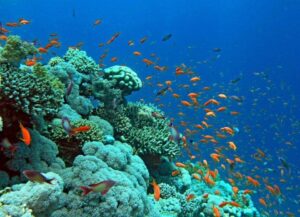 see more photos of  Citadel Amman  
see related  sites and topics
Jordan
Citadel Amman All You Need to visit Jordan